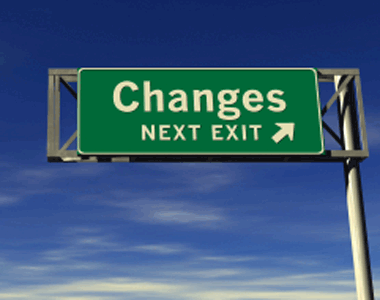 Why would we try to launch another service in the crowded job market? Good question – well the answer lies in what we see happening in the job market today. We believe that the job market has changed significantly and irreversibly in the last couple of years. All parties in the recruitment process are seeing changes: employers; job seekers, recruiters and job posting services.
Employers are looking to do more with less; examining the cost-benefit of recruiters and the large job boards; exploring the benefits and pitfalls of social media from a recruiting perspective and looking for employees that fit better within the company. Job seekers are also changing the way they look at their job search and their careers: with the massive layoffs across the economy (I was one of them but more about that later) job seekers now tend to be less committed to a company and more committed to managing their own career; they are becoming less tolerant of the command and control structure of more traditional companies (read: Gary Hamel's WSJ Blog); they expect more from their employers and are looking for roles they can really sink their teeth into and they conduct their job search very differently than before.
Recruiters too are seeing the difference: executive recruiters maybe not as much as others although there has arguably been less work in this area recently (I'll get into this more in a later blog post). Recruiters in general though are seeing less work or are being paid less for their services, some have quit the profession and some are moving to be in-house recruiters. Offline posting services have seen huge declines in job posting revenue in recent years and this has contributed to their on-going decline (read: USA Today). Online services too have seen significant changes as employers have pulled back their advertising and hiring or have started looking at other channels. Monster alone experienced a 33% drop in revenue in 2009 versus 2008 (Read: Commentary). Hotjobs sold to Monster earlier this year which in part was due to the changes in the online job market.
So, what does this all mean? It means that we are experiencing a seed change in how recruitment happens and it will effect all of us. Those of us in full-time long-term employment to those in temporary/part-time positions. A job for life is a very rare thing these days and we used to think that a stable career means changing jobs no more than every 5-10 years, is that still the case? More and more employees seem to be changing positions every 2-3 years. And for those new additions to the job market, their expectations are very different than previous generations (Read: Commentary).
So back to the original question: so why are we doing jobspeaker anyways? Now that you know the back story it's a relatively simple answer – we exist to build tools for job seekers looking for work and managing their career in this new environment.
How do you think we can help you?